Economic Update ~ March 2023
2023-03-08 | 12:59:31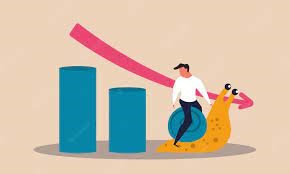 Today, the Bank of Canada followed through on their January promise to keep the Overnight Rate (and therefore the Prime Rate) unchanged for a period of time to give the last eight consecutive increases time to work their way through the economy. Most indicators are now showing that the higher rates are having the desired effect as inflation has been in decline for seven months now. In a recent Reuters poll of economists conducted between February 24 and March 3, all 32 respondents said the central bank would keep the overnight rate steady in March, with a majority also predicting no further hikes would take place this year.
We are not yet near the point where there are any foreseeable cuts to the Prime Rate, but at least things are headed in the right direction for cash-strapped Canadians. If inflation can get down to the magic 2% mark, we will see some rate relief shortly thereafter. If history is any indication, my prediction is that this will happen in the second half of 2023, as the Bank of Canada has a very good track record of increasing the rates too high and too fast, which causes a quicker than expected reversal.
To hear about the benefits of an inflation rate of 2%, click on this link to hear an informative explanation from Bank of Canada Deputy Governor Paul Beaudry.
https://www.bankofcanada.ca/2023/02/our-commitment-to-2-inflation/
Fixed rates have also come down recently from their high points October, which is good news for clients with mortgage renewal dates coming up later this year.
The Canadian mortgage market has been very stable for over 50 years. Even when the US housing market crashed in 2008, our system held up incredibly well comparatively. While I don't think anyone is in favour of government over-regulation, the federal governments of the last 20 years have shown they are willing to step in to keep the housing market as balanced as possible. There are blips here and there and both the Liberals and the Conservatives have made some mistakes, but I don't think anyone should be fearful of a massive negative shock to the Canadian housing markets over the long term. In Canada, common sense usually presides. If higher rates persist, we could see changes to the maximum amortizations allowed, or we could see a less restrictive application of the 'stress-test' that came into effect in 2016.
If the higher rates, higher prices, or affordability in general has you stressed and worried, please feel free to give me a call anytime. As always, the market adjusts, and new financial products become available that could help ease the burden. We have been able to find some creative solutions for others in the same boat. If you know of anyone looking for some honest straight-forward advice regarding their mortgage, please feel free to pass them on my contact information. I am never too busy to help your referrals.
Many thanks,…Patrick